Kostas Pantremenos
What is a neuropsychologist?
A neuropsychologist is a psychologist who specializes in understanding the relationship between the physical brain and behavior. The brain is complex. Disorders within the brain and nervous system can alter behavior and cognitive function.
According to the University of Rochester Medical Center, the role of a neuropsychologist is to understand how brain structures and systems relate to behavior and thinking.
Neuropsychologists have a doctorate in psychology and training in neuropsychology. They often work in research or clinical settings.
Neuropsychologists evaluate and treat people with various types of nervous system disorders. They work closely with doctors, including neurologists.
Illnesses, injuries, and diseases of the brain and nervous system can affect the way a person feels, thinks, and behaves. Symptoms that may call for a neuropsychologist include:
memory difficulties
mood disturbances
learning difficulties
nervous system dysfunction
If other doctors can't identify the cause of a symptom, a neuropsychologist can help determine a diagnosis. If a diagnosis is already known, an assessment can still be helpful.
A neuropsychologist can help determine what impairments you might have and how severe they are. The following are examples of conditions they evaluate and treat:
A stroke can affect behavior, thinking, memory, and other brain functions in obvious or subtle ways. They can perform an evaluation to help determine the degree of stroke impairment.
Parkinson's disease, a progressive disorder, can cause several neurological problems. A neuropsychologist's exam can provide a baseline to help them determine disease progression and decreased function.
Alzheimer's disease and other types of dementia can interfere with memory, personality, and cognitive abilities. A neuropsychologist can perform an exam to help them identify it in its early stage.
Traumatic brain injuries can cause a wide variety of symptoms. A neuropsychologist can help determine how an injury affects functions like reasoning or problem-solving skills.
A neuropsychologist can help determine which of the many types of learning disabilities someone has and develop a treatment plan.
The nervous system is complex. Neuropsychologists use different types of procedures to identify problems and treatment plans. Typical procedures they perform include:
Neuropsychological evaluation
This evaluation is an assessment of how your brain functions. The evaluation will include an interview and questions that will help outline your performance of daily tasks, as well as identify memory issues and mental health concerns. The interview will also cover information on symptoms, medical history, and medications you take.
An evaluation includes different types of standardized tests to measure many areas of brain function, including:
memory
cognitive ability
personality
problem-solving
reasoning
emotions
personality
Brain scans, such as CT or MRI scans, can also help a neuropsychologist make a diagnosis.
Your neuropsychologist will compare your test results with those of other people with a similar education and age.
Evaluation and test results may help determine the cause of an issue when other methods don't work. Tests can even help identify mild thinking and memory issues, which may be subtle.
Neuropsychologists help develop a treatment plan by understanding how the brain functions and how that functioning relates to behavior. Treatment plans may include medication, rehabilitation therapy, or surgery.
A neuropsychologist can help diagnose a cognitive, behavioral, or neurological condition. Seeing a neuropsychologist and completing their tests can lead to a deeper understanding of your condition. When other doctors might not be able to diagnose an issue, consider seeing a neuropsychologist.
Source: https://www.healthline.com/health/neuropsychologist?fbclid=IwAR2Kt6zrDc0iSXUcUVjOj0sOPT7A8iMRVT9-9s2a1kqNlCVPcISYthQkbG4
Related Content: 
What Is Hemianopsia and Why Does It Happen After TBI?
Diagnosing Vision Problems After a Brain Injury
Testing Brain Injury-Related Vision Issues with People Who Can't Communicate
Out of all of our senses — seeing, hearing, smelling, tasting, feeling — vision is our most dominant sense. Researchers estimate that 80-85 percent of our perception, learning, and cognition are mediated through our eyes. So dealing with vision issues after a brain injury can be challenging.
Common forms of vision problems
In general, 20-40 percent of people with traumatic brain injury (TBI) experience related vision disorders. Some vision-related issues can be permanent; others resolve quickly. This depends on the individual and his unique brain injury.
Vision can be broken down into the following general categories:
Visual motor abilities, including alignment, refer to "eye posture" — meaning the direction in which the eyes point. For example, if the eyes are straight and aligned, the eye posture is normal.
Visual perception is the ability to interpret information and surroundings from visible light reaching the eye.
Visual acuity refers to clarity of sight.
Visual field is the complete central and peripheral range, or panorama of vision; picture a pie as your visual field. Here are the common types of visual field loss:

quadranopsia
homonymous hemianopsia
bitemporal hemianopsia
What happens with change or loss of vision?
When we can't see clearly or have lost part of our field of vision, everyday tasks can become more challenging, some even impossible.You might have trouble with reading, driving, dealing with bright lights, or doing activities that involve hand-eye coordination. In many cases, there are tools and strategies that can help.
Techniques and compensatory strategies
In rehab, there are various techniques and strategies to help people with vision problems after TBI. They can include:
Wearing prescription glasses
Using magnification
Implementing better or varying lighting for different environments
Using assistive technologies to help make reading and using a computer easier
Learning to use scanning and head turning
Re-teaching the eyes to move and look into missing areas in the vision field
Getting the right professional help
Someone with vision problems after a TBI should find a top-notch ophthalmologist or neurologist who can administer a comprehensive vision exam. From there, the ophthalmologist may suggest the patient work with an interdisciplinary rehabilitation team to integrate all the necessary treatments for optimal recovery.
Having vision problems after a TBI can definitely interfere with a person's quality of life, but it doesn't have to be that way. Vision expert Dr. Gregory Goodrich advises, "Even if your symptoms don't seem that serious, try to find an optometrist or ophthalmologist who has experience working with people with TBI. And keep persisting until you get the help you need."
Posted on BrainLine June 21, 2017.
Source: https://www.brainline.org/article/vision-problems-following-brain-injury?fbclid=IwAR26hKFKTmRlVm7Mkvh4eRBwLRjPZTEa0Z-nF3H7PP5cylK5FX6kdNDU4ag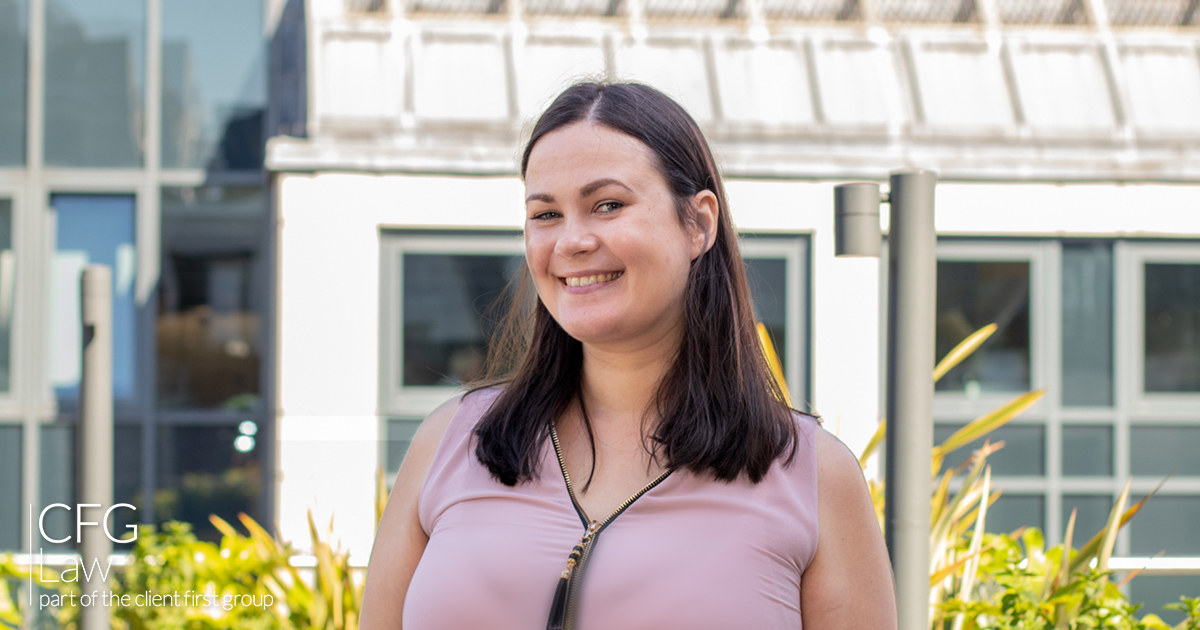 One of the biggest stressors that most brain injury survivors talk about is how relations between them and their circle of friends and family starts to show cracks. I have brought this up before in Breakdown of relationships after a brain injury and Advice for family of a recent TBI survivor. But there's another important part that I want to take the time to address to try to help those cracks heal.
Previously I have explained how within a short period of time after my car accident, which caused my traumatic brain injury, my Dad was diagnosed with Alzheimer's. As my Mum had sadly passed away just weeks after my accident, I needed to help Dad whilst he continued to try to live at home. Therefore, I was in the position of being the person who needed to be cared for, whilst supporting someone else who was also having cognitive difficulties. I hope you can see that I was in a position of getting a sense of what it's like for a brain injury patient as well as the person who is trying to help them.
Forgive me; I warn you that you probably won't like what I'm about to say.
Firstly, know that I am not shaming brain injury survivors for the issues that develop in their personal relationships. However, as Newton said in his third law of motion, "Every action has an equal and opposite reaction." Now I know that's about physics, but it can still relate to many parts of life. There are consequences for everything we do, and that includes how people feel as a result of our actions, even if we didn't intend to affect them.
The sheer worry of what Dad was or wasn't doing was turning me into a nervous wreck. I did my best not to show him, but then it meant it sometimes came out in frustration. I would be short with him and be overly blunt and direct with him about his errors. But he didn't realise that I would worry 24/7, whether I was with him or not. "Out of sight, out of mind" didn't come into it for me. That left me on the verge of panic every waking second (and there were a lot because I couldn't sleep at all!).
I know that at the time, I didn't appreciate how my partner James was going through the same thing with me.
There were several times that I fell down the stairs when James was at work. Thankfully my injuries were no worse than bruises and the odd strained muscle. But that meant he would be trying to hold down a stressful job whilst wondering what mayhem I was getting myself into. Thinking back, now I can identify times where I lacked the insight to see why my behaviour was so difficult to deal with, and I'm certain there's 1000's more that I just don't remember at all.
The short of it is this: We don't want to be a burden on our loved ones, but the truth is we have become an added strain on their lives. It's nobodies fault, and I'm not suggesting that survivors can choose to behave differently. I know that many of us struggle to appreciate how the situation is affecting our loved ones because we just don't have enough cognitive capacity left to see it.
They want to be acknowledged, but we just don't see their needs or are unable to express it in the way they need.
If you've not seen what I mean by not being able to see their needs, or think that can't apply to you I've got a different type of example that might hit the mark. If you've ever had a review with your manager that went worse than you were expecting, you'll know want I'm talking about. I remember when I was trying to make my mark in my early twenties, and I worked hard every day. So, I would be perplexed when in a review, my manager would be able to pick out so many errors which I had thought were minor at the time. And then as they explained the knock-on effects of these "minor" errors, it would slowly dawn on me how important these events actually were. These meetings were horrible, and I would be annoyed at myself for not seeing the consequences first. If I'd been able to acknowledge the problem first, I could have doused the flames, thus reducing the dressing down I got.
Therefore, I understand that it's hard to recognise something that you can't see happening. But we know our family and friends are trying. We can admit that it's not an ideal situation for anyone involved.
Just like it's heart-warming when someone gives you a present just because "I saw this and thought of you", random acts to remind those close to you that you appreciate them can go a long way.
Here are some suggestions that could help them feel acknowledged that don't cost money:
Send them an email just saying thank you for all they do. If you want to make it extra fancy, you could send them an ecard and customise it. Smilebox.com lets you do this for free and they have loads of templates that you can use to make it easy.
Write a little message on a post-it note and leave it somewhere that they will come across later. The inside of the front door or the bathroom mirror are always a winner. Keep it simple, "I love you" tends to go down well.
Get your local radio station to give them a shout out, so everyone knows what a star they really are.
Post it on Facebook/Twitter/Instagram or whichever social network you like best, saying why you think so much of them.
Dad had an even simpler solution which was precisely what I needed.
There were times that I didn't know how to continue when I was doing my best for Dad. I would cry saying to myself "I just can't do any more than I do, even if it's not enough." But I did that only in private, so Dad never saw how close to the edge I was. Then it would be during a conversation with one of his life–long friends, or my sister in America that I would find that I did have the strength to continue… They would tell me how Dad always told them "Without Michelle I don't know where I would be." The honesty in that statement from a very proud man who was desperately trying to protect his independence was all I needed to know. The fact that he was telling others as well as me proved he wasn't just trying to say the right thing.
Love is unconditional, but just like a parent needs to hear their child say thank you and know that their efforts to do the best for their children are recognised, the same goes for those who are trying to support us through a brain injury.
Disclaimer
Nothing in this blog should be taken as providing medical advice or recommendations. Please always consult your doctor for medical advice and before taking any medication or supplement. Any opinions expressed in this article are of the author and not CFG Law Limited. 
Source: https://www.cfglaw.co.uk/blog/life-after-a-brain-injury-acknowledging-your-family-and-friends-efforts?fbclid=IwAR13zAr8Q7xyETUO9h0a-e5JrH9FZaMHJmzT84QkmiSlo35AjXVDEnPcRpI
Posted in TBI on September 29, 2020
When you have a traumatic brain injury, knowing which foods you should eat and avoid becomes more very important.
Your body reacts to everything you put into your body so you want everything you eat to to have a positive impact on your brain. Each type of food comes with its particular nutrients and macro-nutrients, some that are beneficial for the brain and others that are bad overall.
In this article, you will discover the 10 best foods to eat for TBI recovery, particularly brain rich foods and others that encourage the healthy regeneration of your brain and boost your general well-being.
What Your Brain Needs
Before you learn the best foods, it's important to understand the qualities that your brain needs to regenerate. When you suffer a TBI, your brain desperately needs energy and certain vitamins and minerals to help repair it effectively.
Therefore, your brain's diet should consist of protein-rich foods and foods that are high in favorable vitamins and minerals like magnesium and zinc.
You also want to help protect your brain from further inflammation, free radicals, and you want to boost the communication between brain cells, which is achieved through powerful antioxidants.
And, of course, you want to avoid highly processed foods that generally don't offer any of these necessary vitamins and minerals.
You'll also want to avoid sugary drinks, fatty meat cuts such as lamb chops, alcohol, caffeine, and dairy products like cheese and cream. You'll want to eat some of these very sparingly to get the best improvements.
With that in mind, you can essentially gauge the right foods for you, but here is a list to help get you started.
#1 Fatty Fish
Fish such as salmon, trout, and sardines are great for brain recovery because they are high in omega-3 fatty acids. Did you know that 60% of the brain is made up of fat?
Half of this comprises omega-3, so if fatty fish is the best source of both protein and fat for your brain. But that's not all – omega-3 also preserves the brain's plasticity, and since you, the TBI sufferer, needs to virtually rewire the brain, this is crucial. Another benefit of fish is that it is a great source of creatine, which also helps rebuilding brain cells.
If you are someone who absolutely loathes any fish, then you can find omega-3 in other sources such as dark leafy greens, soybeans, and fish oil supplements.
#2 Meat
According to Psychology Today, "Eating protein raises the levels of another amino acid called tyrosine, which prompts the brain to manufacture norepinephrine and dopamine… A healthy brain produces hundreds of neurotransmitters needed for regular maintenance of the brain and needs proteins to do so." Meat is not only nutritious, it is protein dense as well Red meat, in particular, is an excellent source of zinc, which is another nutrient left heavily depleted after a brain injury.
Be sure not to eat too much red meat, though, as that itself can cause other issues. Incorporating some into your diet is ideal for brain improvement, though.
Other red meat alternatives include soybeans and legumes, such as beans and lentils.
#3 – Blueberries
Blueberries are powerful antioxidants and provide a range of health benefits, all positive for the brain. Some studies have even shown blueberries to help improve memory!
There are also other berries you can include in your diet, such as raspberries and blackberries, that also provide a similar effect.
#4 – Dark Chocolate
Yes, you can include some sweet into the diet with dark chocolate! The darker you can eat, the better. Dark chocolate has very high levels of magnesium and antioxidants, but even so, it should be eaten in moderation.
The more cocoa there is, the better it is for you, so always try and eat the darkest chocolate you can manage – at least 70% cocoa.
#5 – Turmeric
Recently, turmeric has exploded in popularity for its famed health effects. It may look familiar because it is one of the key ingredients in curry powder.
Curcumin, which is the active ingredient in turmeric, can cross the blood-brain barrier, therefore meaning it can directly enter the brain.
It is a powerful antioxidant and anti-inflammatory compound, and with its ability to enter the brain, it can provide an enormous range of benefits, including increased memory, promotion of brain cells, and reduced depression symptoms.
Turmeric can be purchased in supplement form or as a spice sprinkled on your food.
#6- Nuts
Eating nuts is excellent for your health, and each type of nut comes with its own benefits. But most offer healthy fats, vitamin E, and antioxidants that offer excellent brain-health benefits.
Walnuts, in particular, have omega-3 fatty acids, and almonds have high levels of magnesium, so both of these should be considered. In addition to ALA omege-3 fatty acid, walnuts are also one of the best sources for melatonin, the sleep regulating hormone. So if you suffer from insomnia, incorporating walnuts into a balanced diet, and exercise, might benefit you.https://www.youtube.com/embed/tO73SkzQ-C4?version=3&rel=1&fs=1&autohide=2&showsearch=0&showinfo=1&iv_load_policy=1&wmode=transparent
#7 – Oranges
Oranges are packed with vitamin C, and you can get your daily dose with just one medium orange. Did you know that vitamin C is a key factor in preventing mental conditions?
You can help boost your brain's recovery while also protecting it against age-related mental diseases and conditions, such as Alzheimer's disease.
Other vitamin C rich foods include kiwi, tomatoes, and guava.
#8- Dark Leafy Greens
"Make sure you eat your greens" – your parents were right. Eating your dark leafy greens is crucial to an optimal diet because they each contain a great source of fiber, folate, and carotenoids. Most importantly for TBI survivors, however, dark leafy greens are packed with magnesium which can help with TBI related side-effects such as tight muscles, insomnia, and anxiety.
Furthermore, they are rich in vitamins C and K, and the minerals calcium and iron. Many greens provide both an anti-inflammatory and antioxidant effect for your brain.
Dark leafy greens include kale, rocket, collards, bok choy, spinach, and broccoli is also another powerful vegetable for the brain.
#9- Eggs
Eggs are a must-have food for TBI sufferers because they contain a good source of choline. This is a nutrient that creates the neurotransmitter "acetylcholine," which assists with both mood and memory.
When you have a higher choline intake, you have improved cognitive function. Try having eggs as a main part of your diet to boost your brain's recovery process.
#10- Avocadoes
Avocadoes are a source of unsaturated fat. Since high blood pressure is linked with cognitive decline – two possible negative side effects of TBI – eating monounsaturated fats may help to reduce blood pressure, thus protecting against cognitive decline.
Other sources of healthy unsaturated fats include walnuts, cashews, and fish.
Herbal remedies also pose well for positive cognitive functioning, such as sage, chamomile, lemon balm, ginseng, and green tea remedies that have shown to lead to sharper thinking, boosted mood, and improved memory.
To Sum it up
It's important to remember that everyone is different with their own likes and dislikes. Additionally, you could be allergic to one of the foods mentioned, which you would, of course, avoid in that case.
There are also some supplements that might be beneficial for you, such as multivitamins, probiotics, and antioxidant tablets like vitamins C and E.
Take your personal situation into account when incorporating these foods into your diet. Still, you can ultimately expect your brain to healthily improve over the days and weeks of your recovery with these 10 essential foods.
Source: https://tbitreatment.org/2019/11/06/the-10-best-foods-to-eat-for-tbi-recovery/?fbclid=IwAR1ozGOrn7GDI6pc1Vli9HEUeKKw2-O-QjRbiLOlp-fW2a47H-DyIoSm6RI
Abstract
Introduction
Wrist range of motion (ROM) is considered the universal measurement of success for both surgical and non-surgical treatments. A goniometer can be challenging for an individual; to use by themselves, whereas the Dartfish app can analyze and provide immediate feedback to monitor and evaluate patients' kinematic changes during recovery.
Purpose
of Study: To establish the validity and reliability of the Dartfish app measuring ROM in order for it to be used in clinical applications.
Methods
Twelve healthy participants, ages 18 to 25, with no previous history of wrist injuries were recruited for this study. The ROM measurements collected were flexion/extension, radial/ulnar deviation, and supination/pronation for both goniometer and Dartfish measurements.Goniometer measurements were performed using a plastic universal two-arm goniometer. Dartfish measurements were performed by two observers on an iPad Pro for three trials. Statistical analyses such as t-tests, and the Pearson correlation coefficient, as well as reliability analyses, such as intraclass correlation coefficient (ICC), and Bland-Altman plots were performed.
Results
There was no significant difference between the goniometer and Dartfish ROM measurements except for the ulnar deviation measurement. The concurrent validity showed nearly; perfect correlations between examiners using Dartfish with r-values that ranged from 0.904 to 0.997, and between ADK and the goniometer showed medium, large, and very large correlations since the values ranged from 0.418 to 0.829. The ICC for test-retest reliability had excellent agreement which ranged from 0.993 to 0.999 and the ICC values for inter-observer reliability had good and excellent agreement which ranged from 0.893 to 0.997.
Conclusion
Overall, the results demonstrated that the Dartfish app was a reliable and valid method to measure wrist and forearm ROM. A patient would be able to easily record their own ROM measurements videos and track their progress during their recovery without the need to visit their physician.
Source: https://www.sciencedirect.com/science/article/abs/pii/S0894113020301575?dgcid=rss_sd_all
Abstract
Based on evidence from the previous research in rehabilitation robot control strategies, we found that the common feature of the effective control strategies to promote subjects' engagement is creating a reward–punishment feedback mechanism. This article proposes a reward–punishment feedback control strategy based on energy information. Firstly, an engagement estimated approach based on energy information is developed to evaluate subjects' performance. Secondly, the estimated result forms a reward–punishment term, which is introduced into a standard model-based adaptive controller. This modified adaptive controller is capable of giving the reward–punishment feedback to subjects according to their engagement. Finally, several experiments are implemented using a wrist rehabilitation robot to evaluate the proposed control strategy with 10 healthy subjects who have not cardiovascular and cerebrovascular diseases. The results of these experiments show that the mean coefficient of determination (R 2) of the data obtained by the proposed approach and the classical approach is 0.7988, which illustrate the reliability of the engagement estimated approach based on energy information. And the results also demonstrate that the proposed controller has great potential to promote patients' engagement for wrist rehabilitation.
Introduction
Stroke has become one of the major diseases that threaten people's physical and mental health in the world.1 Loss of control of upper limbs is a common impairment underlying disability after stroke for patients, which seriously affects their daily activities.2 Traditional physical therapy is labor intensive and requires great energy of therapists.3 With the development of robotics, the emergence of rehabilitation robots provides a new way for rehabilitation.4 Rehabilitation robots are able to assist patients to complete training tasks without therapists. In addition, rehabilitation robots are capable of estimating patients' rehabilitation status accurately through a variety of sensors, which helps therapists to develop a follow-up treatment plan for patients.
Control of rehabilitation robots, however, remains an open-ended research area. Control strategies, which target subjects ranging from the mildly impaired and severely impaired, are the most extensively investigated controller paradigm in the rehabilitation robotics community and have been proved to be the most promising techniques for promoting recovery after stroke.5,6 There is strong evidence that high engagement in rehabilitation training induces neural plasticity.7 Therefore, great attention is paid on investigating how to use robot control strategies to promote patients' active engagement in robotic therapy.
Assist-as-needed (AAN) control strategy is one of the most popular research topics in the field of rehabilitation robots control strategies and is considered promising to promote patients' engagement. As the name suggested, AAN control strategy emphasizes that robots only supply as much effort as a patient needs to accomplish training tasks by estimating his/her performance in real time.8 Impedance control first proposed by Hogon was applied in AAN control strategy primitively.9 Representatively, Krebs et al. proposed an AAN controller based on impedance control with MIT-Manus,10,11 which can update impedance parameters according to patients' performance. In this case of robotic therapy, the robot provides assistance based on specific impedance parameters when the subject is not able to track the desired trajectory and does not provide assistance when the subject is able to track or exceed the desired trajectory so as to allow the subject to move voluntarily. This kind of mechanism encourages subjects to get rid of the limitations of the desired trajectory, which can be regarded as a reward and make them more active. But some subjects showed signs of slack behavior that they rely too much on the robot's assistance to complete the task without any punishments.12 In other words, giving only rewards without punishments will cause subjects' slackness in rehabilitation training. Therefore, it is necessary to develop control strategies exhibiting the reward–punishment feedback.
Wolbrecht et al. proposed an adaptive controller including a forgetting term to create the reward–punishment feedback mechanism.13 The adaptive law is made up of an error-based adaptive law and a forgetting law. The standard adaptive law dominates when there is a major tracking error so as to assist the subject to complete the task, while the forgetting law dominates when there is a minor tracking error so as to decay the assistance force to promote the subject's active engagement, which forms a mechanism that gives a reward feedback to subjects by exhibiting a minor tracking error when they are highly engaged and gives a punishment feedback by exhibiting a major tracking error when they are slack. But the adaptive controller is model-based, it does not perform well when it is applied to wrist or finger rehabilitation because minor modeling deviations affect the wrist or finger much more than the upper limb. The tracking error will not change significantly regardless of the degree of the subject's engagement.
Another improvement to the AAN control strategy was proposed by Pehilivan et al., who introduced a minimum AAN control strategy, which relied on Kalman filter to estimate subjects' capability.14,15 According to the estimated results, the controller updates the derivative feedback gain to modify the bounds of allowable error on the desired trajectory, which also reflects the idea of reward–punishment feedback. Subsequently, Kalman filter was replaced by nonlinear disturbance observer, and the electromyography (EMG) sensors were used to estimate the subjects' engagement.16
To sum up, in order to promote the engagement of subjects, the common feature of the above control strategies is that they can create a reward–punishment feedback mechanism according to the subjects' current engagement or performance. To the best of our knowledge, previous researchers have not specifically identified this mechanism. More control strategies for rehabilitation robots support this point of view.17–25
In this article, we proposed a reward–punishment feedback control strategy to promote subjects' engagement for wrist rehabilitation. Firstly, we utilize the energy contributed by the subject to estimate his/her engagement. The energy can be obtained by calculating the integral of the torque contributed by the subject against the position. Secondly, an adaptive controller including a reward–punishment term was proposed. Unlike the adaptive controller above,13 the included term is not constant. Instead, it updates based on the estimated results so that the controller can give reward or punishment feedback to subjects by reflecting different tracking error, which is suitable for wrist rehabilitation. Finally, the control strategy was demonstrated through experiments on healthy subjects without cardiovascular and cerebrovascular diseases operating a wrist rehabilitation robot. The contributions of this work include the development of an engagement estimated approach without any extra sensors, which greatly reduces development costs. This work also proposed an improved adaptive controller including a reward–punishment term for wrist rehabilitation, which has great potential to promote subjects' engagement.
This article is organized as follows. The second section presents an engagement estimated approach based on energy information and a human robot coupled system modeling. The third section proposes an adaptive controller including a reward–punishment term and details the Lyapunov stability analysis. The fourth section introduces the specific implementation methods of three experiments. The fifth section presents and analyzes experimental results. Eventually, the discussion and conclusion are presented in the sixth section.
Engagement estimated based on energy information
We have developed a wrist rehabilitation robot, a three degree-of-freedom (DOF) device, as shown in Figure 1(a). The device is capable of independently actuating all three DOFs of subject's forearm and wrist. Relatively, the device has three joints: flexion/extension joint, radial/ulnar deviation joint, and pronation/supination joint can all be controlled. Each joint of the device employs both a brushless DC motor with a conveyor belt to drive. Therefore, the control methods of the three joints are similar, and this article only describes the control strategy of the flexion/extension joint.
[…]
Posted in TBI on September 28, 2020
I've never been what I would consider to be a heavy drinker, but I must admit that I have always enjoyed sharing a few drinks with family and friends. With summer on the horizon and day light extending once again in New Zealand, social gatherings will no doubt be occurring more frequently. For some, that translates in an increased likelihood of sharing a drink as well. Although my Weird Wonderful Brain can't handle social gatherings really well anymore, I still make an effort to join in whenever I can. Apart from the usual brain injury challenges linked to social gatherings, there is another aspect that I need to consider…alcohol or alcohol free?
It is an accepted custom in our society to have social drinks and a part of me really enjoys getting in on the bandwagon too. However, since encephalitis and brain injury, I have avoided consuming any amount of alcohol. There are a few reasons for this. Firstly, I feel spaced out most of the time so it tends to make things like following a conversation or simply keeping my balance much harder. On top of the heighten cognitive deficits, I have also noticed that on the rare occasions where I have consumed 2-3 drinks (which is still not a huge amount), the resulting physical effects have been pretty drastic. Alcohol seems to trigger my heart rate to increase considerably, I get loads of ectopic heart beats, I can feel extremely nauseous, I sweat profusely, it can trigger massive headaches and my tummy seems to get all tangled up.
I found that the cognitive and physical effects of alcohol post brain injury last long after my last drink and will often carry on throughout the night…stopping Sandman from stealing me away for some very well deserved and necessary sleep. Once you add the lack of sleep on top of a social event and a few drinks, it doesn't take too long for the brain to spiral out of control.
Effects of alcohol on the brain
That led me into conducting a bit of research about the "effects of alcohol on the brain". From past personal experience, most of us are aware that alcohol, even if consumed at a recreational level, can alter our senses, bodily functions and cognitive functioning. Although they are likely to be temporary effects, alcohol can indeed slow our reaction time, alter or thinking and decision making process, trigger a loss of inhibition, induce blurry vision, impair our memory, slur our speech, muck up our balance, coordination and mobility and when consumed in excess, alcohol can even trigger black outs and cause us to be sick. From that list of ways in which a brain is affected by alcohol, I can already identify several cross-overs with how my Weird Wonderful Brain has been affected by the acquired brain injury. Some of those effects are present in spite of me being alcohol free so I was keen to dig further to better understand how an injured brain is likely to be further impacted.
Effects of alcohol on an injured brain
There are bits and pieces of information out there on brain injury and alcohol use, but to my surprise, there wasn't a huge amount. The sources that I found had a theme in common which is, because alcohol affects the central nervous system, people with a brain injury "are likely to experience even greater problems with alertness, memory, problem-solving, and controlling their behaviour and emotions."[1]
I eventually landed on the MSKTC website which provides a very interesting fact sheet in regards to brain injury and alcohol use. The following facts [2] were taken directly from their website and were the ones that resonated the most with me:
Alcohol slows down or stops brain injury recovery.
Not drinking is one way to give the brain the best chance to heal.
People's lives often continue to improve many years after brain injury. Not drinking will increase the chance of improvement.
Not drinking can reduce the risk of developing seizures.
Drinking alcohol puts survivors at an even higher risk of having a second brain injury. This may be because both brain injury and alcohol can affect coordination and balance.
Not drinking can reduce the risk of having another brain injury.
Alcohol may affect brain injury survivors more than it did before their injury.
Alcohol magnifies some of the cognitive problems caused by brain injury.
Not drinking is one way to keep your mental abilities at their best and stay sharp and focused.
There was also very useful information relating to alcohol and depression. It is proven that people suffering from a brain injury are already at a greater risk of developing a form of mental illness such as depression. Alcohol being a known depressant, it could also cause or worsen symptoms of depression. Therefore, keeping alcohol out of the equation could improve your chances of keeping depression at bay or at least improve your chances of better managing it.
Post brain injury, you may also need to be aware of how alcohol can affect your current medication. In some cases, it can decrease or stop their effectiveness and in others, it may increase their effectiveness and potential side effects. It is therefore another aspect that needs to be weighted very carefully when making decisions regarding alcohol consumption post brain injury.
During my research, I unfortunately didn't find much relating to how the consumption of alcohol by a brain injury survivor can impact the heart rate. However, once I took the words brain injury out of the equation, I found many ways in which alcohol can affect the cardiovascular system e.g: increased heart rate, high blood pressure, weakened heart muscle and irregular heartbeat.[3] Although they aren't symptoms that I experienced prior to my acquired brain injury, they are very much present now and it demonstrates clearly how my body's tolerance to alcohol has been impacted…even if consumed at a very low level. I can only assume that the changes in my brain pathways following the encephalitis must have tweaked how the heart electrical system works…making me more prone to temporary arrhythmia perhaps? All I know is that it is an uneasy feeling to experience. I feel my heart pounding and racing in my chest and I can even hear my heart pulsing in my ears as if music was playing in the background…it makes me feel absolutely terrible.
What have I learnt?
From all my readings, it simply seems that a person living with a brain injury is generally more sensitive to alcohol. We generally have less tolerance to alcohol and are at greater risk of experiencing many of its undesirable side effects even if consumed in a much smaller quantity. The payback is also likely to last much longer compared to the average person given all the other factors that brain injury survivors have to take into consideration. Since encephalitis, I've had many friends ask questions regarding alcohol consumption and brain injury which I'm always more than happy to answer. However, I've also heard the rare but insensitive comment "Oh aren't you going to have a drink with us to celebrate such and such person's birthday"…as if drinking alcohol was a way to show someone that you care, as if it was a must to have a great time. Sometimes I wish that people would remember that part taking in a social event already comes with additional challenges for me and that my brain is foggy enough in the best of times. However, I generally brush those comments off pretty easily…I'm happy to let them hold on to whatever perception they might have. Deep down, I know that the people who truly matter to me don't care whether I share an alcoholic drink with them or not. The ones who truly care will simply appreciate me being there and that's good enough for me.
The reality is that post brain injury, there are no level of alcohol consumption considered to be safe and given how my body reacted when I have attempted the occasional 2-3 glasses of wine, I have made the very personal decision to avoid going there. Every now and again I do miss the social aspect of it, I miss the frivolity of the old me. Like most things post encephalitis and brain injury, it is a balancing act I suppose so whenever I chose to have alcohol, I prefer to keep to the one drink. The impact of going over this amount outweighs the positive so I feel like it's just not worth it for me. I'm not judgmental of those who carry on, I actually used to be one of those person, but I hope that this blog helps those who may be puzzled by my decision to gain a better understanding of the ramifications of alcohol use post brain injury.
[1]: Synapse
[2]: MSKTC
[3]: Alcohol Think Again
Source: https://www.weirdwonderfulbrain.com/post/alcohol-use-after-a-brain-injury?fbclid=IwAR33DS5o599rf2igETalyIWmtE7cq3l8mFuEAquH6vN53BeOHY6hi739VG4
Abstract
Functional electrical stimulation is a technique to produce functional movements after paralysis. Electrical discharges are applied to a person's muscles making them contract in a sequence that allows performing tasks such as grasping a key, holding a toothbrush, standing, and walking. The technology was developed in the sixties, during which initial clinical use started, emphasizing its potential as an assistive device. Since then, functional electrical stimulation has evolved into an important therapeutic intervention that clinicians can use to help individuals who have had a stroke or a spinal cord injury regain their ability to stand, walk, reach, and grasp. With an expected growth in the aging population, it is likely that this technology will undergo important changes to increase its efficacy as well as its widespread adoption. We present here a series of functional electrical stimulation systems to illustrate the fundamentals of the technology and its applications. Most of the concepts continue to be in use today by modern day devices. A brief description of the potential future of the technology is presented, including its integration with brain–computer interfaces and wearable (garment) technology.
Background
Losing the ability to move voluntarily can have devastating consequences for the independence and quality of life of a person. Stroke and spinal cord injury (SCI) are two important causes of paralysis which affect thousands of individuals around the world. Extraordinary efforts have been made in an attempt to mitigate the effects of paralysis. In recent years, rehabilitation of voluntary movement has been enriched by the constant integration of new neurophysiological knowledge about the mechanisms behind motor function recovery. One central concept that has improved neurorehabilitation significantly is neuroplasticity, the ability of the central nervous system to reorganize itself during the acquisition, retention, and consolidation of motor skills [1]. In this document, we present one of the interventions that has flourished as a consequence of our increased understanding of the plasticity of the nervous system: functional electrical stimulation therapy or FEST. The document, which is not a systematic review, is intended to describe early work that played an important historical role in the development of this field, while providing a general understanding of the technology and applications that continue to be used today. Readers interested in systematic reviews of functional electrical simulation (FES) are directed to other sources (e.g., [2,3,4]).[…]