Posts Tagged indications
Is stem cell therapy safe and effective?
Find out if the therapy is beneficial for a specific disease,
how and why it works and what the treatment involves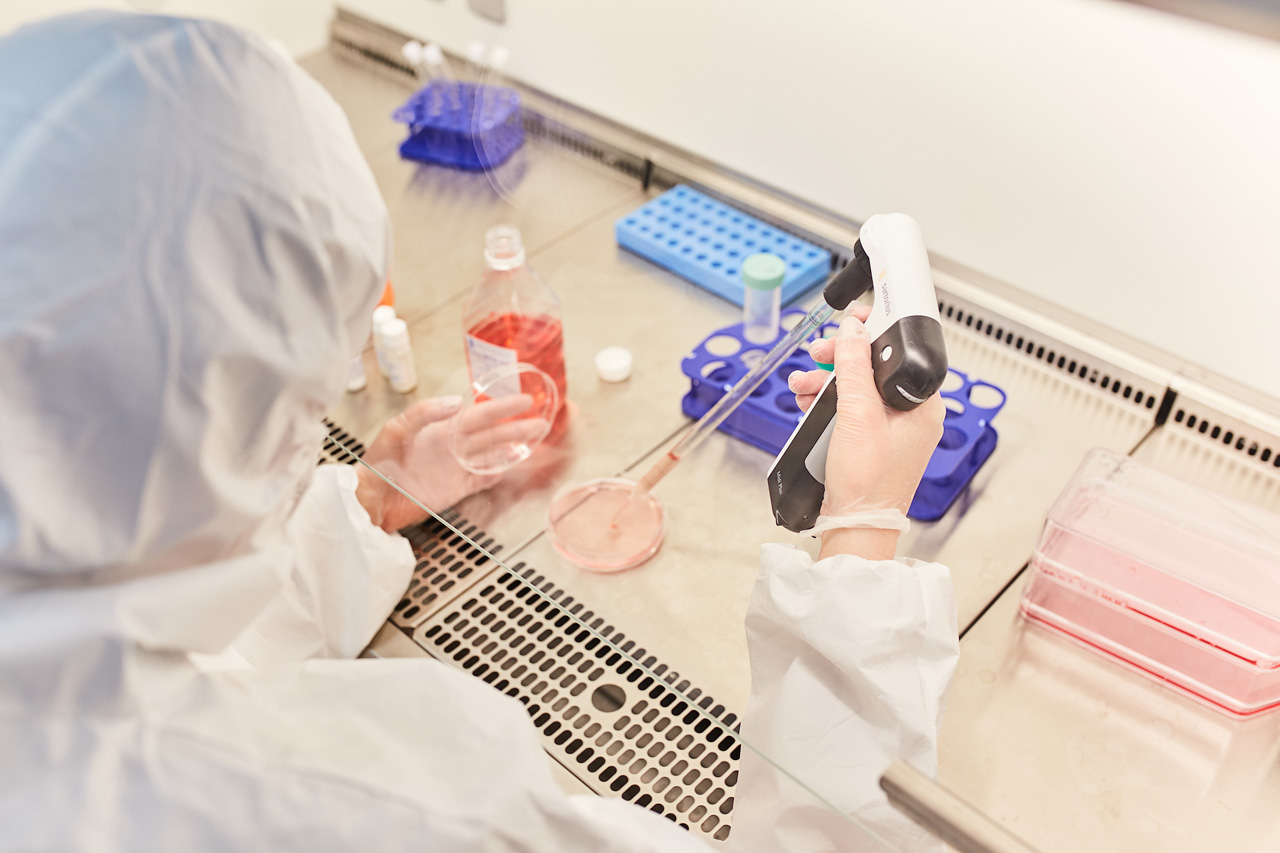 This article is written by Eremin Ilya – Vice Director for Science and Research at Swiss Medica clinic.
Swiss Medica specializes in the most cutting edge stem cell therapies for 8 years. Their head office is based in Switzerland and they have treatment centers in Russia, Moscow and Serbia, Belgrade.
As a result, patients have seen a halt in the progression and/or symptoms of a vast array of diseases, such as arthritis, diabetes, multiple sclerosis, autism, Parkinson's and other hard to treat diseases.
What are stem cells?
Stem cells are the unique types of cells that are able to replicate itself and to launch the regeneration processes. Stem cells are circulating into the body and looking for damaged areas to repair them. They are also able to put out the inflammation.
This helps to eliminate the cause of the disorders, to reduce its symptoms or even to get a full recovery, depends on the initial condition. And the most important, stem cell treatment is a gentle way of healing that is safe and side-effect free in most cases.
When you undergo cell-based treatment, you get 100+ million viable stem cells in one dose. Cells are harvested from the patient's body and then cultivated to this quantity. Donated stem cells can be also used for immediate treatment.
Not for all cases, but there is a high percentage of getting health improvements that can be reached in variety diseases.
What are the expected results?
Using stem cells in therapy helps to reduce symptoms and can even stop or reverse the progression of some diseases, mostly autoimmune and/or diseases associated with tissue damage. These types of cells trigger the healing process and help to:
– relieve inflammation;
– reduce pain;
– repair wounds and damaged tissues;
– stimulate the formation of neurons and new blood vessels;
– restore lost functions;
– eliminate the signs of aging.
Depending on the patient's condition, we use cell products based on autologous (patient's own) or donor cells. Activated stem cells can be administered in several ways, depending on the purpose of the therapy, the disease, and the patient's condition (IV, intrathecal, intramuscular, retrobulbar or local injection).
It is important to understand that stem cells are not a guaranteed cure for every disease.The patient may be denied stem cell procedures for various reasons. The effectiveness of the therapy for a particular disease depends on multiple factors: duration of the illness, age of the patient, the existence of chronic conditions, hereditary predisposition, lifestyle, etc.

Applying only stem cells for some cases may be not enough. Cell therapy works more effectively when combined with other therapeutic methods that help decrease inflammation, restore mobility, activate the tissue repair process
The main therapeutic effect of stem cells is their ability to produce cytokines and growth factors in the intercellular space. These special chemicals are able to activate the regenerative functions of distant cells and promote tissue recovery. This mechanism is called paracrine regulation.
Cytokines help block the signals of inflammation in various diseases, including autoimmune processes [1]. An important feature of these signal molecules is that their concentrations may be regulated by inflammation and may be strictly limited by the stage of tissue regeneration. We can boost the production of cytokines using cell products based on stromal cells, leading to improved function of the damaged tissue.
When stem cells are introduced into a patient's body during therapy, they circulate in the blood system until they are attracted to proteins secreted around inflamed or damaged tissue. Stem cells then rush to that injured area and start producing:
– various growth factors (promoting tissue recovery);
– chemokines (helping cells to migrate);
– adhesion molecules (regulating cell interactions at the molecular level).
How the procedure is carried out?
First, the patient undergoes a full examination to determine the current state of health. Then specialist makes a conclusion about the appropriateness and expected effects of therapy.
Next, the question is whether self-sourced or donor stem cells will be used. In the first case, the biopsy is performed and stromal cells are isolated from the patient's own biomaterial. Then the harvested cells are cultivated to the required volume. Usually, this takes 3-4 weeks depending on the proliferative potential of the MMSCs. After that, the cultivated cells can be used for therapy or stored in a cryobank for an unlimited period of time. In the case of donor cells, the cell product can be used immediately in the initial treatment.
The use of cell products is carried out under medical supervision. The volume of cell mass required for treatment is calculated depending on the patient's body weight. Before use, a test for sterility and infectious/bacteriological safety is carried out. Then a passport of the cell product is drawn up. This passport indicates the name of the cell product, the source of cells, date of extraction, cells characteristics, description of final product formulation, etc.
When the cell product is ready for use, it can be administered in several ways, depending on the purpose of therapy, the disease, and the patient's condition:
IV drip;
Intramuscularly;
Intrathecal (spinal tap);
Retrobulbar (in the eye area);
Locally (cutaneous covering, joint, cavernous bodies of the penis, etc.).
What are the indications, contraindications and side effects?
Treatment with cell products is usually appealed in cases where the standard therapy of the underlying disease is not adequately effective or is associated with complications.
Before therapy, it is necessary to exclude contraindications for cell treatment, including:
– Previous bad experience with cell products;
– Any acute infectious disease;
– Cancer or a precancerous condition;
– Stroke or transient ischemic attack in the last 3 months;
– Deviations of some indicators in blood tests;
– Mental disorders and addictions;
– Contraindications to anesthesia and/or high risk of bleeding and/or pathological processes in the area of the proposed biopsy (does not exclude the possibility of using donor cell products);
– Pregnancy and lactation, and some others.
Along with the expected improvements in cell therapy, unwanted side effects are rare and include allergic and pyrogenic posttransfusion reactions (short-term fever), which are both easily managed.
In a majority of cases, it is possible to decline the manifestations of the disease, weaken pain symptoms, and correct the function that was affected. The therapies generally improve the standard of living.
Safety of stem cell therapy
The procedures are usually well tolerated in the majority of patients. Clinical trial results confirmed the safety of local injections and treatment with MMSCs from the perspective of tumor formation after a follow-up period [6]. Individual intolerance (short-term fever), while rare, cannot be excluded. Swiss Medica specialists will monitor your condition for safer and more beneficial results. [2], [3].
When it comes to improvement?
It usually takes a few weeks or months until transplanted cells start to fully take effect, although the first improvements can be felt in the days after administration. Often, reduced pain, enhanced mobility of affected joints, improved energy and activity, improved indicators of diagnostic tests can be realized relatively quickly.
Transplanted stem cells are active for 3 months on average, 6 months as a maximum. After this period, the stem cells are no longer active, but the processes started by them continue. A complex effect is possible where not only the manifestations of the underlying disease are reduced, but also the general condition of the patient is improved.
Your doctor may recommend you to seek a second consultation after 3 and/or 6 months after cell introduction in order to assess the effectiveness of the therapy. To achieve a greater and more persistent effect, the therapy can be repeated after a recommended period of time. […]
For more visit site —->  Swiss Medica Article – Is Stem Cell Therapy Effective?