Posts Tagged Nootropics
Nootropics, or "smart drugs," are a class of substances that can boost brain performance. They are sometimes called cognition enhancers or memory enhancing substances.
Prescription nootropics are medications that have stimulant effects. They can counteract the symptoms of medical conditions such as attention deficit hyperactivity disorder (ADHD), narcolepsy, or Alzheimer's disease.
Nonprescription substances that can enhance brain performance or focus — such as caffeine and creatine — are also considered nootropics. They do not treat diseases but may have some effects on thinking, memory, or other mental functions.
This article looks at prescription and nonprescription smart drugs, including their uses, side effects, and safety warnings.
Prescription nootropics
Prescription nootropics include:
modafinil (Provigil), a stimulant that addresses the sudden drowsiness of narcolepsy
Adderall, which contains amphetamines to treat ADHD
methylphenidate (Ritalin), a stimulant that can manage symptoms of narcolepsy and ADHD
memantine (Axura), which treats symptoms of Alzheimer's disease
While these can be effective in treating specific medical conditions, a person should not take them without a prescription.
Like any prescription medications, they carry risks of side effects and interactions, and a person should only take them under a doctor's care.
Common side effects of prescription nootropics include:
insomnia and other sleep disturbances
trouble with vision
Some evidence suggests that people who use prescription nootropics to improve brain function have a higher risk of impulsive behaviors, such as risky sexual practices.
Healthcare providers should work closely with people taking prescription nootropics to manage any side effects and monitor their condition.
Over-the-counter nootropics
The term "nootropic" can also refer to natural or synthetic supplements that boost mental performance. The following sections discuss nootropics that do not require a prescription.
Caffeine
Many people consume beverages that contain caffeine, such as coffee or tea, because of their stimulant effects. Studies suggest that caffeine is safe for most people in moderate amounts.
Having a regular cup of coffee or tea may be a good way to boost mental focus. However, extreme amounts of caffeine may not be safe.
The Food and Drug Administration (FDA) recommend that people consume no more than 400 milligrams (mg) of caffeine a day. This is the amount in 4–5 cups of coffee.
Caffeine pills and powders can contain extremely high amounts of the stimulant. Taking them can lead to a caffeine overdose and even death, in rare cases.
Women who are pregnant or may become pregnant may need to limit or avoid caffeine intake. Studies have found that consuming 4 or more servings of caffeine a day is linked to a higher risk of pregnancy loss.
L-theanine
L-theanine is an amino acid that occurs in black and green teas. People can also take l-theanine supplements.
A 2016 review reported that l-theanine may increase alpha waves in the brain. Alpha waves may contribute to a relaxed yet alert mental state.
L-theanine may work well when paired with caffeine. Some evidence suggests that this combination helps boost cognitive performance and alertness. Anyone looking to consume l-theanine in tea should keep the FDA's caffeine guidelines in mind.
There are no dosage guidelines for l-theanine, but many supplements recommend taking 100–400 mg per day.
Omega-3 fatty acids
These polyunsaturated fats are found in fatty fish and fish oil supplements. This type of fat is important for brain health, and a person must get it from their diet.
Omega-3s help build membranes around the body's cells, including the neurons. These fats are important for repairing and renewing brain cells.
A 2015 review found that omega-3 fatty acids protect against brain aging. Other research has concluded that omega-3s are important for brain and nervous system function.
However, a large analysis found "no benefit for cognitive function with omega‐3 [polyunsaturated fatty acids] supplementation among cognitively healthy older people." The authors recommend further long term studies.
A person can get omega-3 supplements in various forms, including fish oil, krill oil, and algal oil.
These supplements carry a low risk of side effects when a person takes them as directed, but they may interact with medications that affect blood clotting. Ask a doctor before taking them.
Racetams
Racetams are synthetic compounds that can affect neurotransmitters in the brain. Some nootropic racetams include:
piracetam
pramiracetam
phenylpiracetam
aniracetam
A study conducted in rats suggests that piracetam may have neuroprotective effects.
One review states that "Some of the studies suggested there may be some benefit from piracetam, but, overall, the evidence is not consistent or positive enough to support its use for dementia or cognitive impairment." Confirming this will require more research.
There is no set dosage for racetams, so a person should follow instructions and consult a healthcare provider. Overall, studies have no found adverse effects of taking racetams as directed.
Ginkgo biloba
Ginkgo biloba is a tree native to China, Japan, and Korea. Its leaves are available as an herbal supplement.
A 2016 study found that gingko biloba is "potentially beneficial" for improving brain function, but confirming this will require more research.
Ginkgo biloba may help with dementia symptoms, according to one review, which reported the effects occurring in people who took more than 200 mg per day for at least 5 months.
However, the review's authors note that more research is needed. Also, with prescription nootropics available, ginkgo biloba may not be the most safe or effective option.
Panax ginseng
Panax ginseng is a perennial shrub that grows in China and parts of Siberia. People use its roots for medicinal purposes.
People should not confuse Panax ginseng with other types of ginseng, such as Siberian or American varieties. These are different plants with different uses.
A 2018 review reports that Panax ginseng may help prevent certain brain diseases, including Alzheimer's disease, Parkinson's disease, and Huntington's disease. It also may help with brain recovery after a stroke.
Panax ginseng interacts with many medications, so consult a doctor before taking it. A typical dosage for mental function is 100–600 mg once or twice a day.
Rhodiola
Some evidence suggests that Rhodiola rosea L., also known as rhodiola or roseroot, can help with cognitive ability.
One review reported that rhodiola may have neuroprotective effects and may help treat neurodegenerative diseases.
Another review found that rhodiola helped regulate neurotransmitters in the brain, having a positive effect on mood.
Rhodiola capsules have varying strengths. Usually, a person takes a capsule once or twice daily.
Creatine
Creatine is an amino acid, which is a building block of protein. This supplement is popular among athletes because it may help improve exercise performance. It may also have some effects on mental ability.
A 2018 review found that taking creatine appears to help with short term memory and reasoning. Whether it helps the brain in other ways is unclear.
The International Society of Sports Nutrition report that creatine supplementation of up to 30 grams per day is safe for healthy people to take for 5 years.
Another 2018 review notes that there has been limited research into whether this supplement is safe and effective for adolescent athletes.
Do nootropics work?
Some small studies show that some nootropic supplements can affect the brain. But there is a lack of evidence from large, controlled studies to show that some of these supplements consistently work and are completely safe.
Because of the lack of research, experts cannot say with certainty that over-the-counter nootropics improve thinking or brain function — or that everyone can safely use them.
For example, one report on cognitive enhancers found that there is not enough evidence to indicate that they are safe and effective for healthy people. The researchers also point to ethical concerns.
However, there is evidence that omega-3 fatty acids can benefit the brain and overall health. In addition, caffeine can improve mental focus in the short term.
Notes on the safety of nootropics
Also, some supplements may not contain what their labels say. A study of rhodiola products, for example, found that some contain contaminants or other ingredients not listed on the label.
For this reason, it is important to only purchase supplements from reputable companies that undergo independent testing.
BUYING NOOTROPICSA prescription is necessary for some nootropics, such as Provigil and Adderall. Over-the-counter nootropics are available in some supermarkets and drug stores, or people can choose between brands online:
Not all of these supplements are recommended by healthcare providers and some may interact with medications. Always speak to a doctor before trying a supplement.
Summary
Many doctors agree that the best way to boost brain function is to get adequate sleep, exercise regularly, eat a healthy diet, and manage stress.
For people who want to boost their cognitive function, nootropic supplements may help, in some cases. Anyone interested in trying a nootropic should consult a healthcare professional about the best options.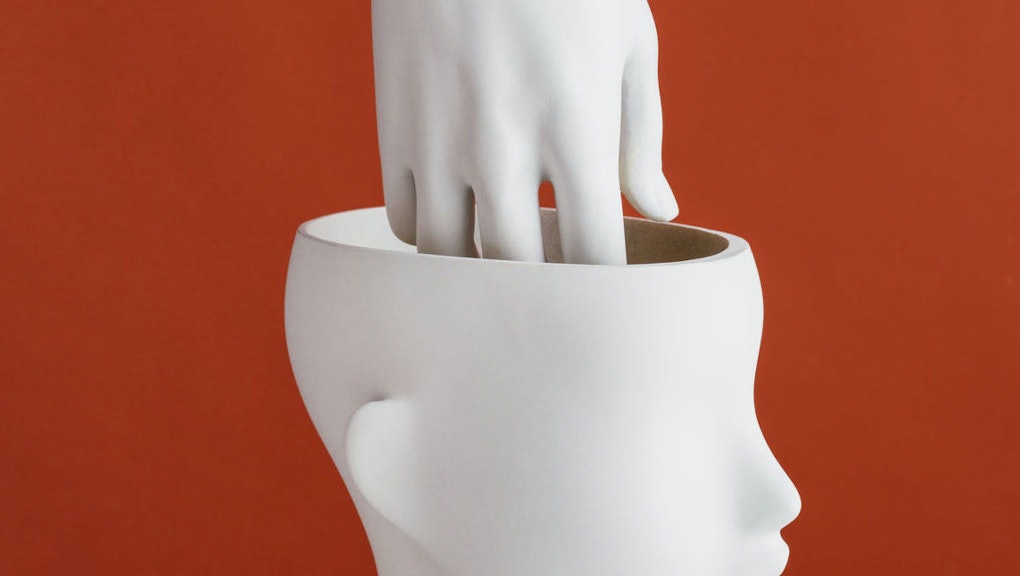 Marc Bordons / Stocksy
What is neurohacking and can it actually rewire your brain?
Although at one point, "hack" referred to a creative solution to a tech problem, the term can apply to pretty much anything now. There are kitchen hacks, productivity hacks, personal finance hacks. Brain hacks, or neurohacks, are among the buzziest, though, thanks largely to the Silicon Valley techies who often swear by them as a way to boost their cognitive function, focus, and creativity. Mic asked a neuroscientist to explain neurohacking, which neurohacking methods are especially promising, which are mostly hype, and how to make neurohacking work for you.
First things first: Neurohacking, is a broad umbrella term that encompasses anything that involves "manipulating brain function or structure to improve one's experience of the world," says neuroscientist Don Vaughn of Santa Clara University and the University of California, Los Angeles. Like the other myriad forms of hacking, neurohacking uses an engineering approach, treating the brain as a piece of hardware that can be systematically modified and upgraded.
Neurohacking techniques can fall under a number of categories — here are a few of the most relevant ones, as well as the thinking behind them.
Brain stimulation
This involves applying an electric or magnetic field to certain regions of the brain in non-neurotypical people to make their activity more closely resemble that seen in a neurotypical brain. In 2008, the Food and Drug Administration approved transcranial magnetic stimulation (TMS) — a noninvasive form of brain stimulation which delivers magnetic pulses to the brain in a noninvasive manner — for major depression. Since then, the FDA has also approved TMS for pain associated with migraines with auras, as well as obsessive-compulsive disorder. Established brain stimulation techniques (such as TMS or electroconvulsive therapy) performed by an expert provider, such as a psychiatrist or neuroscientist, are generally safe, Vaughn says.
Neurofeedback
This one involves using a device that measures brain activity, such as an electroencephalogram (EEG) or a functional magnetic resonance imaging (fMRI) machine. People with neuropsychological disorders receive feedback on their own brain activity — often in the form of images or sound — and focus on trying to make it more closely resemble the brain activity in a healthy person, Vaughn says. This could happen through changing their thought patterns, Vaughn says. Another possibility is that the feedback itself, or the person's thoughts about the feedback, may somehow lead to a change in their brain's wiring.
Reducing cognitive load
This means minimizing how much apps, devices, and other tech compete for your attention. Doing so can sharpen and sustain your focus, or what Vaughn refers to as your attention quotient (AQ). To boost his AQ, Vaughn listens to brown noise, which he likens to "white noise, but deeper." (Think the low rush of a waterfall versus pure static.) He also chews gum, which he says provides an outlet for his restless "monkey mind" while still allowing him to focus on the task at hand.
Reducing cognitive load can also deepen your connection with others. Vaughn uses Voicea, an app based on an AI assistant that takes and store notes of meetings, whether over the phone or in-person, allowing him to focus solely on the conversation, not on recording it. "If we can quell those disruptions that occur because of the way work is done these days, it will allow us to focus and be more empathic with each other," he says.
Monitoring sleep
Tracking your sleep patterns and adjusting them accordingly. Every night, you go through around five or so stages of sleep, each one deeper than the last. "People are less groggy and make fewer errors when they wake up in a lighter stage of sleep," Vaughn says. He uses Sleep Cycle, an app that tracks your sleep patterns based on your movements in bed to rouse you during your lightest sleep stage.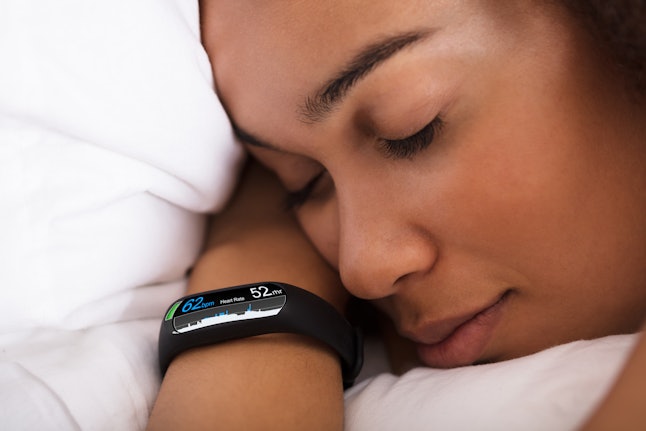 Microdosing
Microdosing is the routinely consumption of teensy doses of psychedelics like LSD, ecstasy, or magic mushrooms. Many who practice microdosing follow the regimen recommended by James Fadiman, psychologist and author of The Psychedelic Explorer's Guide: Safe, Therapeutic, and Sacred Journeys: a twentieth to a tenth of a regular dose, once every three days for about a month. While a regular dose may make you trip, a microdose has subtler effects, with some users reporting, for instance, enhanced energy and focus, per The Cut.
Nootropics
These are OTC supplements or drugs taken to enhance cognitive function. They range from everyday caffeine and vitamin B12 (B12 deficiency has been associated with cognitive decline) to prescription drugs like Ritalin and Adderall, used to treat ADHD and narcolepsy, as well as Provigil (modafinil), used to treat extreme drowsiness resulting from narcolepsy and other sleep disorder. (All three of these drugs promote wakefulness.) The science behind nootropic supplements in particular remains rather murky, though.
Does neurohacking work, though?
Vaughn finds microdosing, neurostimulation, and neurofeedback especially promising for neuropsychological disorders. Although studies suggest that larger doses of psychedelics could help with disorders such as PTSD and treatment-resistant major depression, there are few studies on microdosing psychedelics. "The little science that has been done…is mixed—perhaps slightly positive," Vaughn says. "Microdosing is promising mainly because of anecdotal evidence." Meanwhile, neurostimulation can be used noninvasively in some cases, and TMS has already received FDA approval for a handful of conditions. Neurofeedback is not only non-invasive, but offers immediate feedback, and studies suggest it could be effective for PTSD and addiction.
But it's important to note that just because these methods could positively alter brain function in people with neuropsychological disorders, that "doesn't mean it's going to take a normal system and make it superhuman," Vaughn says. "I think there are lots of small hacks to be done that could add up to something big," rather than huge hacks that can vastly upgrade cognitive function, a la Limitless. Thanks to millions of years of evolution, the human brain is already pretty damn optimized. "I just don't know how much more we can tweak it to make it better," Vaughn says.
As far as enhancements for neurotypical brains, he says that "you'll probably see a much greater improvement" from removing distractions in your environment to reduce cognitive load than say, increasing your B12 intake — which brings us to an important disclaimer about nootropic supplements in particular. As with all supplements, they aren't FDA-regulated, meaning that companies that sell them don't need to provide evidence that they're safe or effective. Vaughn recommends trying nootropics that research has shown to be safe and effective, like B12 or caffeine.
How can I start neurohacking?
As tempting as it is, adopting every neurohack under the sun is "not the answer," Vaughn says. Remember, everyone is different. While your best friend may gush about how much her mood has improved since she began microdosing shrooms, your brain might not respond to microdosing—or maybe taking psychedelics just doesn't align with your ethics.
Start by exploring different neurohacks, and of course, be skeptical of any product that makes outrageous claims. Since neurofeedback isn't a common medical treatment, talk to your doctor about enrolling in academic studies on neurofeedback, or companies that offer it if you're interested, Vaughn says. You should also talk to your doctor if you want to try brain stimulation. A doctor can prescribe you Adderall, Ritalin, or Provigil but only for their indicated medical uses, not for cognitive enhancement.
Ultimately, neurohacks are tools, Vaughn says. "You have to find the one that works for you." If anything, taking this DIY approach to improving your brain function will leave you feeling empowered, a benefit that probably rivals anything a supplement or sleep tracking app could offer.
via What is neurohacking and can it actually rewire your brain?