Posts Tagged Warable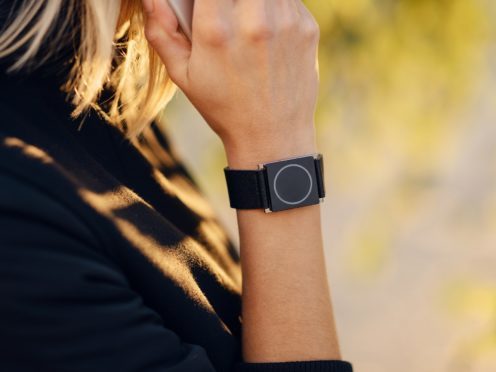 A seizure-detecting smart band could help people with epilepsy notify their caregivers in the event of an emergency.
Embrace, a smart band created by Empatica, uses advanced machine learning (AI) to monitor seizures, collecting physiological data from users to try to detect unusual events such as convulsive seizures.
The Embrace band is paired to a smartphone or iPod via Bluetooth connection and works in tandem with the Alert app, which sends SMS and phone call alerts to selected caregivers when a seizure is detected.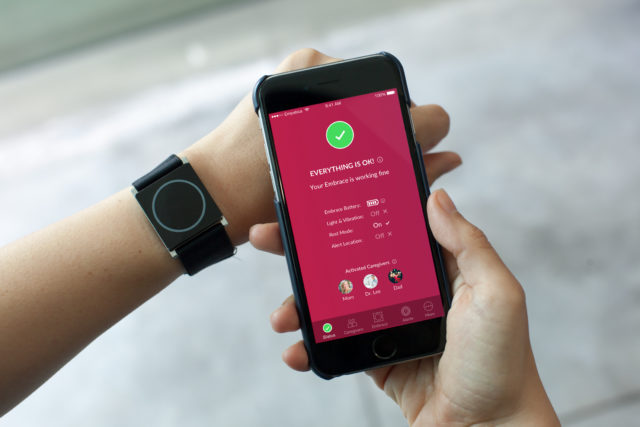 Empatica CEO Matteo Lai said: "Embrace is a Medical Grade device in Europe and the only FDA-cleared seizure monitoring smart watch, which uses AI to monitor for the most dangerous kinds of seizures, known as 'grand mal' or 'generalized tonic-clonic' seizures, and send an alert to summon caregivers' help.
"Embrace stands apart from any seizure detection system in that it measures multiple indicators of a seizure.
"Its unique property is its use of Electrodermal Activity, a signal used by stress researchers to quantify physiological changes related to sympathetic nervous system activity, also known as the 'fight or flight' response."
When Embrace detects a seizure, it will send a command to the Alert app, which then sends an alert to the designated caregiver.
"Users can add caregivers who are notified in real time with a phone call and an SMS containing the wearer's GPS location.
Lai said: "There is also another product that works with Embrace, a diary app called Mate, where the caregiver can monitor sleep and physical activity for patients wearing Embrace.
"The Mate app displays the seizures automatically detected by the Embrace and patients can also insert other, non-convulsive seizures that aren't automatically detected."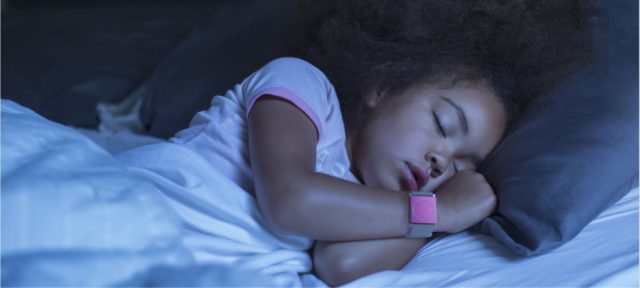 Morgan, a user of Embrace, said: "I purchased the Embrace mostly because my seizures have all happened during my sleep.
"I also purchased it so that I could regain a lot of the confidence that I lost once I was diagnosed with epilepsy.
"On November 6th 2016, I had a seizure(s) that lasted over 40 minutes. The Embrace detected the seizures and my emergency contacts were notified… I believe the Embrace saved my life. It helps give peace of mind to me, as well as my friends and family.
"Having the Embrace has also helped me regain the confidence to start being active again."
Embrace costs 249 US dollars (£177), and is available from the Empatica website.
via This incredible smart band can help detect seizures when worn by people with epilepsy – Evening Express
Empatica, a Massachusetts Institute of Technology spinoff, received FDA clearance for a wristworn device that uses machine learning to alert people with epilepsy and their caregivers of a convulsive seizure and track their duration and frequency.
Epilepsy affects a least 2.2 million people, according to data from the Epilepsy Foundation.
Empatica's Emrace device assesses multiple indicators of a seizure, including electrodermal activity, a signal associated with fight or flight response that's used by stress researchers to quantify physiological changes related to sympathetic nervous system activity, the company statement noted.
In a clinical trial of the device, 135 patients across multiple sites resided at epilepsy monitoring units with continuous monitoring with video-EEG and simultaneously wore an Empatica device. Data collected over 272 days showed that the wearable's algorithm detected 100 percent of the seizures, according to the company's statement.
In addition to seizures, the device also tracks sleep and physical activity, according to the company's website.
The company's FDA clearance comes nearly one year since its device received regulatory approval in Europe.
Rosalind Picard, the Director of the Affective Computing Group at MIT Media Lab and Chief Scientist at Empatica said in a company statement that "it's been very meaningful to see this technology move from the lab" into an easy-to-use sensor.
Other companies have developed seizure detection systems, particularly with the goal of sharing the collected data with clinicians so they have a better understanding of their patients' health between appointments. SmartMonitor developed a smartwatch that detects "irregular shaking" akin to a convulsive seizure. Last month it rolled out a version of its technology in an app for the Apple smartwatch.
Two years ago THREAD Research developed a smartwatch application for tracking epileptic seizures for ResearchKit with Johns Hopkins University.
The holy grail for people who suffer from seizures would be a device that could warn them ahead of time so that people could avoid potentially putting themselves in harm's way or take other appropriate action. That's a longterm goal for Empatica.
Photo: Empatica
via A wearable using AI to identify severe seizures and warn caregivers gains FDA approval – MedCity News
PHILADELPHIA — Costly in-hospital video electroencephalography (EEG) monitoring for epilepsy may soon be replaced by wearable seizure detection devices — at least that seems to be where the technology is headed.
Some of the new devices, all relatively small and discreet and variously worn on the arm, scalp, and wrist, were highlighted here at the American Epilepsy Society (AES) 69th Annual Meeting.
One of these monitoring units detects generalized tonic-clonic (GTC) seizure activity. The Brain Sentinel GTC Seizure Detection and Warning System appears to have a very low false-positive rate, José Cavazos, MD, PhD, a board-certified epileptologist and cofounder of Brain Sentinel, the company behind the new device, reported.
The portable device, currently under US Food and Drug Administration regulatory review, provides real-time analysis of surface electromyography (sEMG) data to detect GTC seizures. It also has an alarm that alerts caregivers in the event of such a seizure.
The longitudinal clinical data that it captures should help guide treatment, Dr Cavazos said.
The system includes a discreet detection device, base station (laptop), and cellular wireless router. The detection device is attached to the biceps with an adhesive patch that has three pre-gelled sEMG electrodes.
"We have fine-tuned the algorithm to understand the recruiting properties of muscle cells in the biceps muscle," Dr Cavazos told a press briefing. "This is a direct reflection of brain activity; meaning that if you stimulate the brain, muscles are going to contract."
He added that collecting information from muscles, which are connected directed via neurons to the brain, may be less susceptible to artefacts than devices that collect biometric signals through other means.
A new study, funded by the company and presented here, compared the device to "gold standard" video EEG (vEEG) in patients at 11 epilepsy monitoring units across the United States. All parties were blinded to the seizure alert status of the device.
The analysis included 7326 hours of sEMG and vEEG data collected in 142 participants wearing the device. When the device was properly used, its sensitivity to identify GTC seizures was 100% compared with vEEG review. The false-negative rate was 0.48 per 8 hours.
"This device certainly can provide some peace of mind to some patients," said Dr Cavazos.
Asked to comment on Dr Cavazos's device, R. Edward Hogan, MD, professor and director, Adult Epilepsy Center, Washington University, St Louis, Missouri, thought it was promising in helping to track seizures, which can be useful in determining whether treatments are working.
Tracking seizures has traditionally been difficult, said Dr Hogan. "Overall, people remember only about half of their seizures," he said. "So right off the bat, there's a problem with people not remembering just by the nature of what happens to the brain during seizures."
An effective seizure tracker can also improve safety. Because seizures can cause injuries — patients often fall and hurt themselves — a convenient device that alerts caregivers and others of a seizure "would be great," said Dr Hogan.
He was encouraged by the low false-positive rate of this new device. "You don't want a system that goes off all the time."
The study authors, he said, "have looked at the pattern of how the muscle contraction changes," and the false-positive rate they picked up with the device was "pretty good."